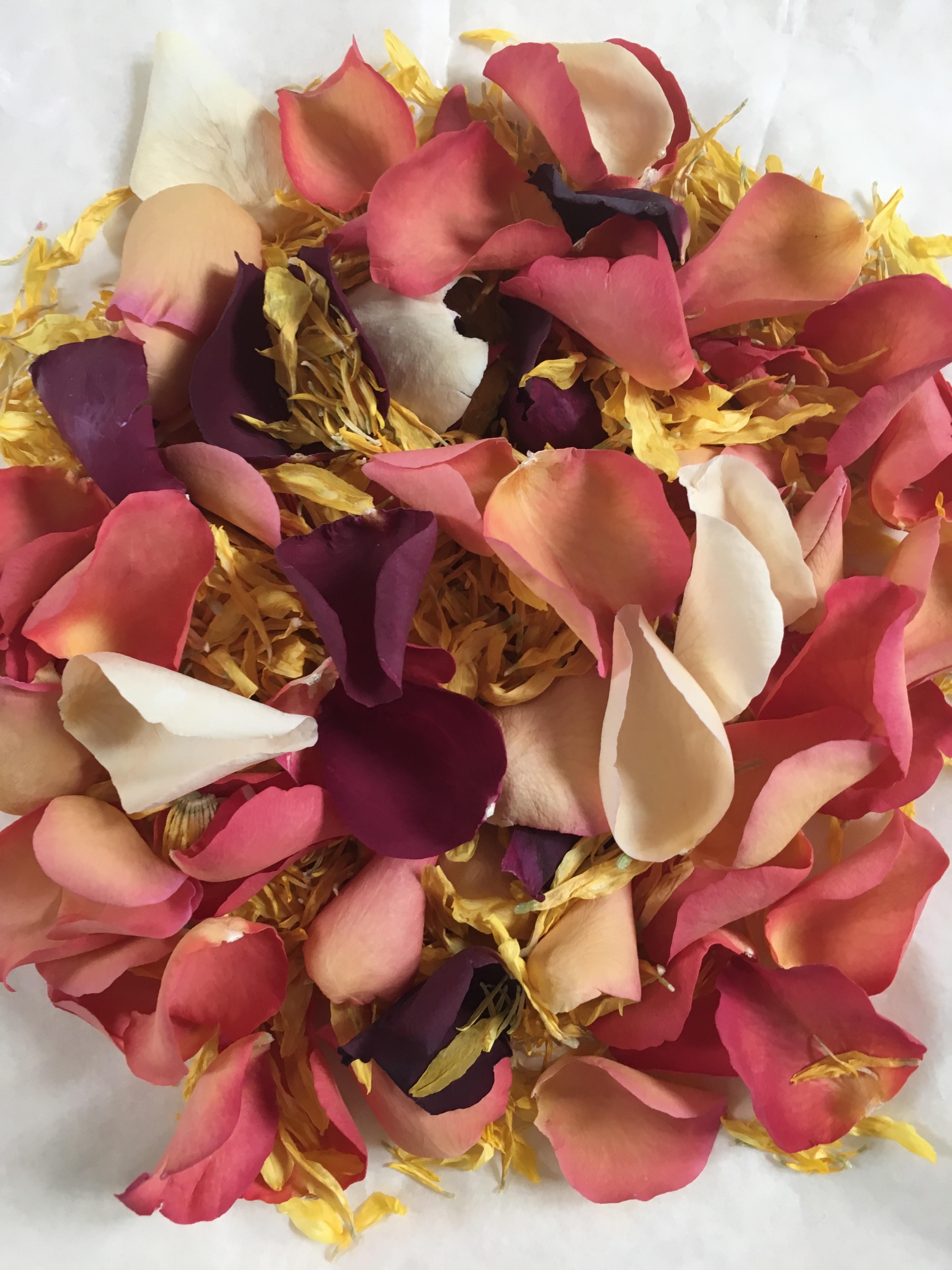 View larger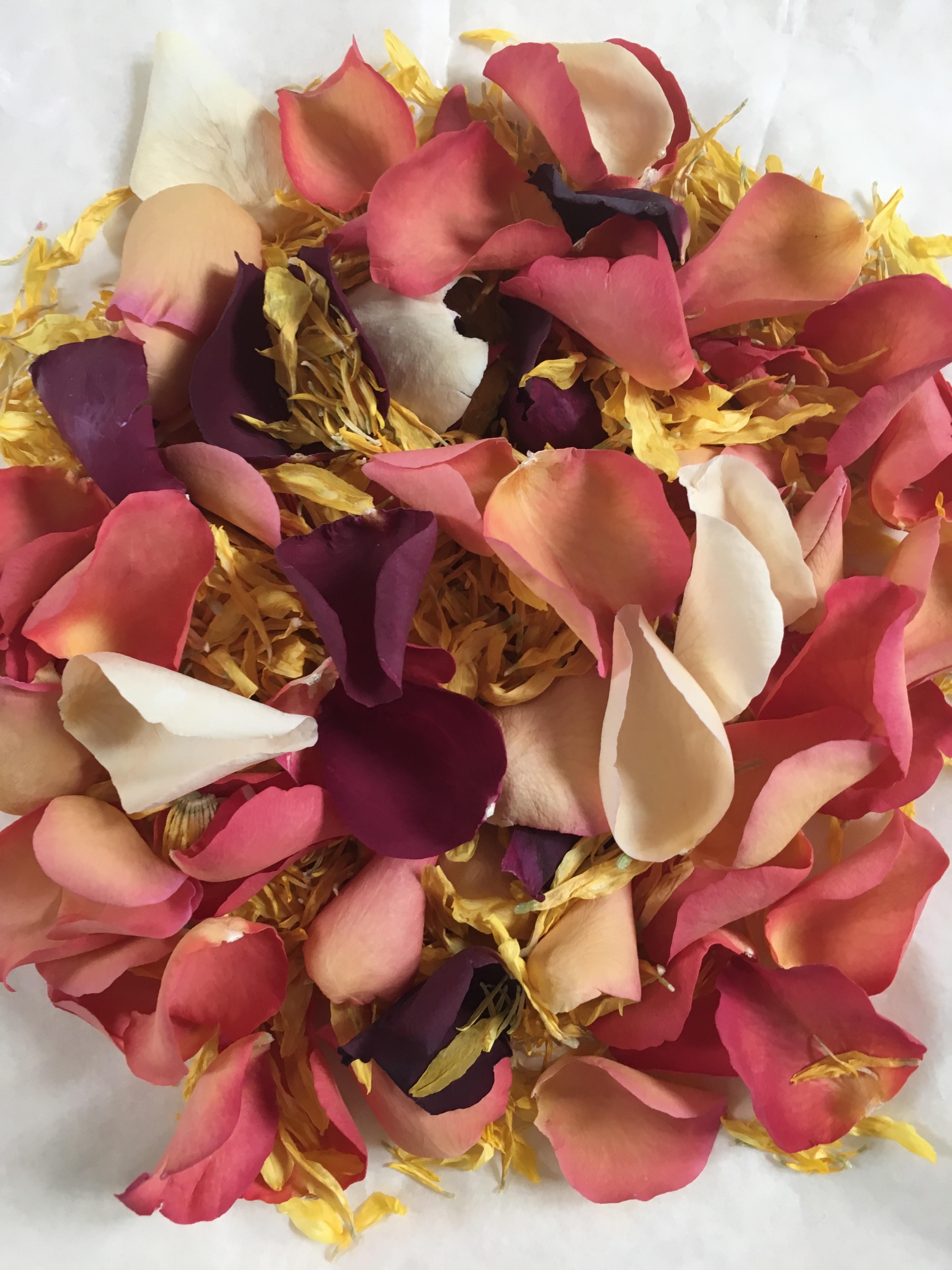 This wonderful Eco mix of Autumnal shades of yellow chrysanthumums, Ivory ,Burgundy , and Orange rose petals.
All totally natural non staining Eco mixture.
Allow 2 litre for filling 20 small cones, or 10-12 small handful.
8 litres of this mixture will give you enough for 50-60 guests. order yours today .
There are no reviews for this product.
Leave a review