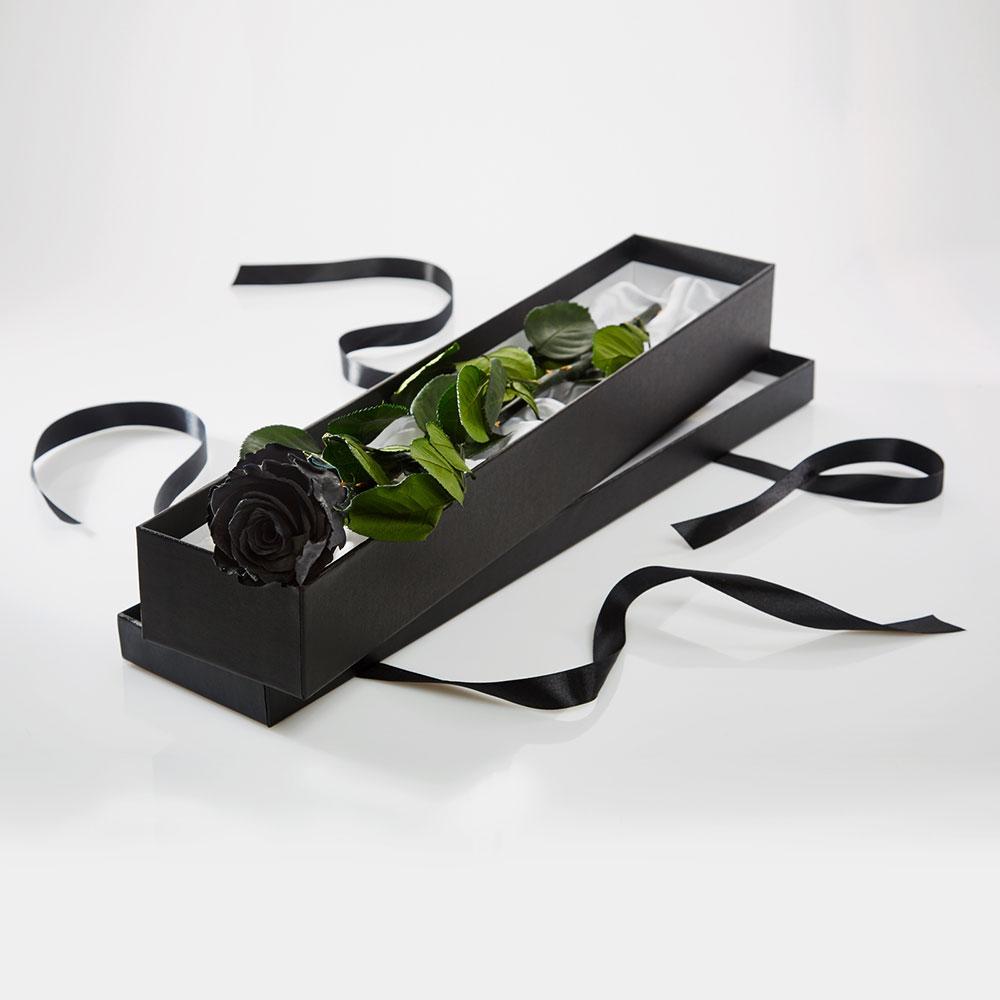 View larger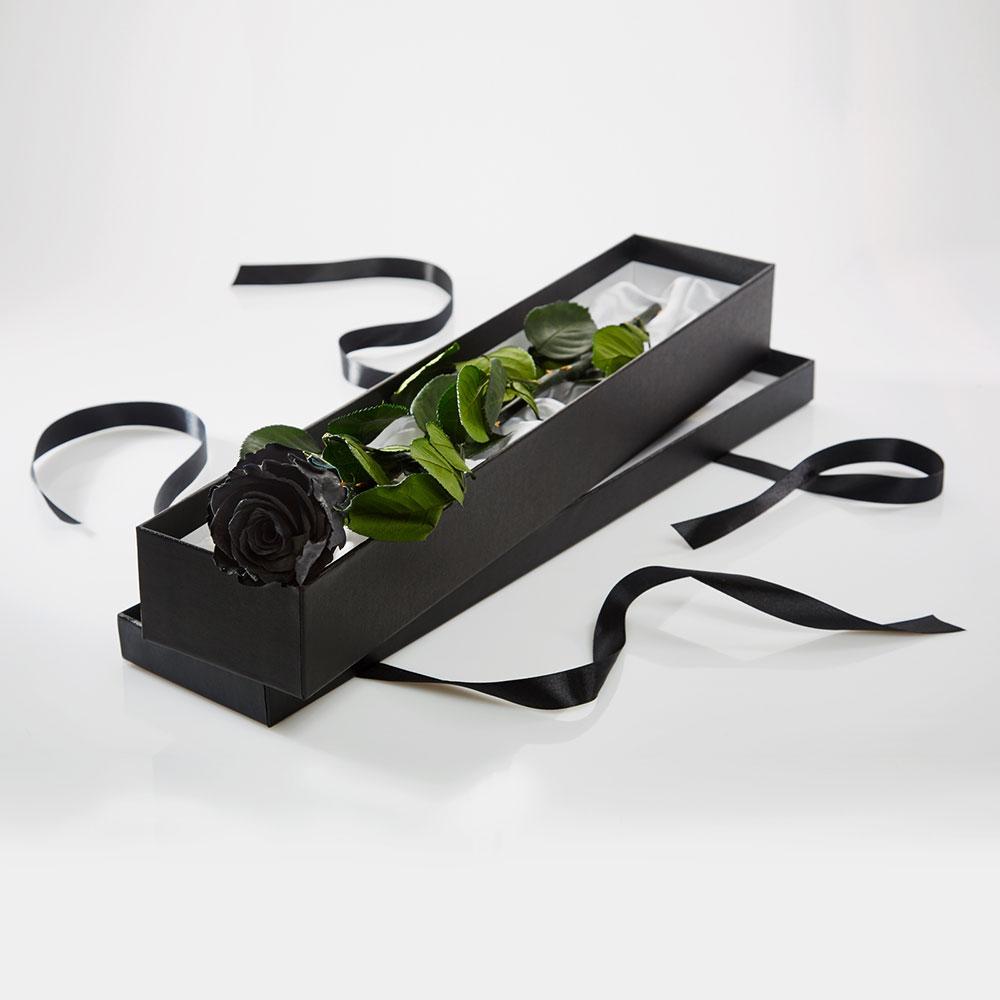 These wonderful preserved Black roses do not need any special care and no water is required. Great for hay fever suffers too no pollen, Super Soft to touch they are real roses, but preserved to last for many months rather than days. They will be a wonderful gift for your loved one and will last such a long time.
Stunning Black Timeless Rose Stem in a luxury silk lined black gift box. This luxury rose has been carefully preserved to hold it's colour and shape for up to 1 year and look just as fresh as a real rose, with very little maintenance.
No need to water this thoughtful gift, as it's been preserved. The Black Timeless Rose has been dyed to achieve the rich dark colour and so could stain light surfaces.
Giving a black rose can signify many different things, it can represent the start of something new, symbolise a big change or to mark the passing of a loved one or a difficult time.
This beautiful rose stem arrives to you in a luxury black gift box that is lined with silk. The box can be used to showcase the rose, or the rose can be placed in a vase or on display. Just make sure to gently dust now and again. limited stock so order asap.
There are no reviews for this product.
Leave a review
Related products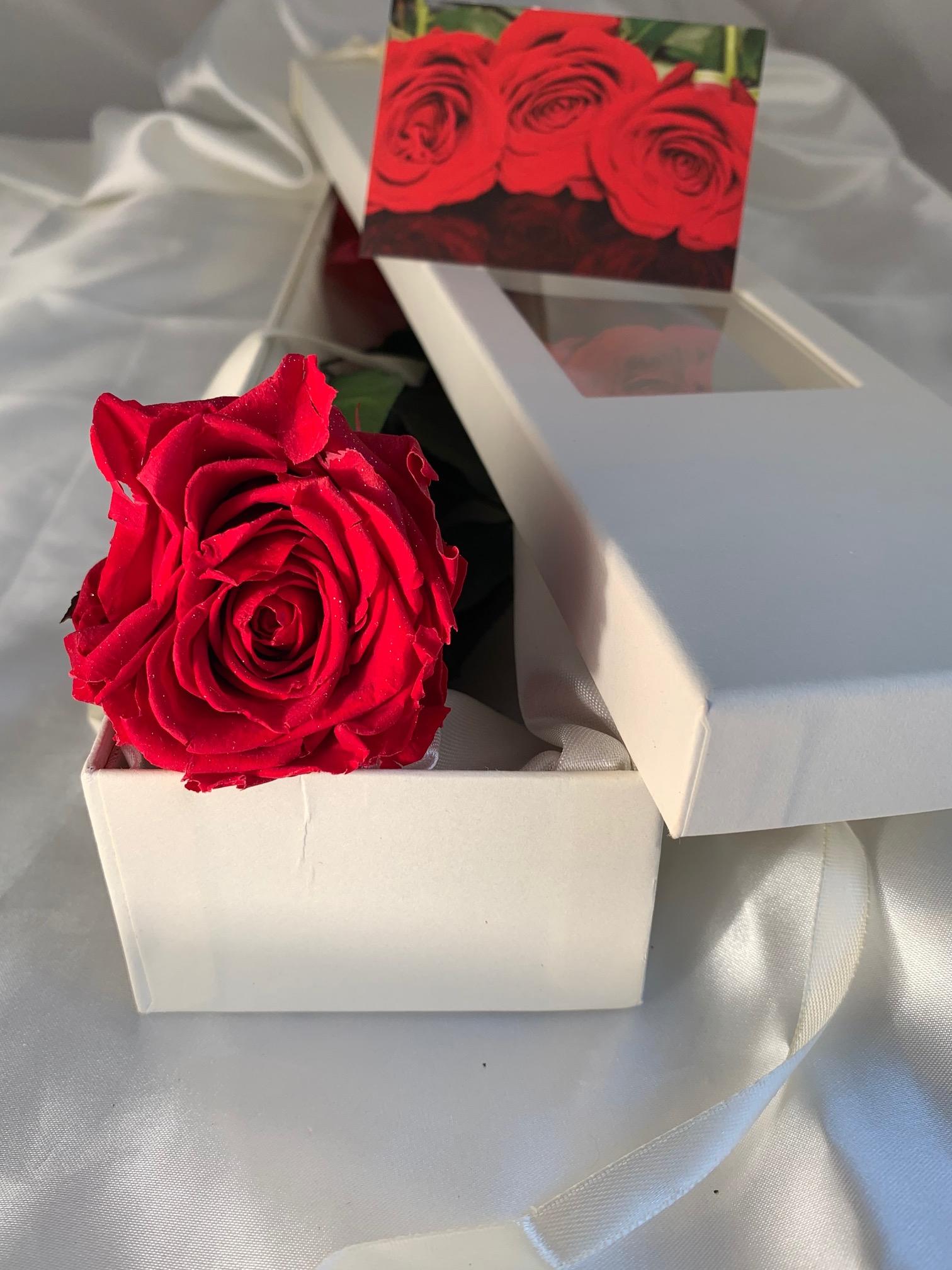 raiting star
raiting star
raiting star
raiting star
raiting star